why we use a bycatch aquarium net
IT WAS TIME FOR A BETTER AQUARIUM NET...
Our nets are created to separate or quickly catch fish in your aquarium like a fishing seine.
To catch your aquarium fish, simply suction the net and surround fish in. Pull the string and the net will close and pull towards the surface.
TRY THE FASTEST, EASIEST, & SAFEST AQUARIUM NET
Not only is turning over a beautiful aquascape to try to catch fish in your tank a wet, frustrating, and time-consuming task. It is also stressful and dangerous for the fish in the tank. Heavy decor can trap or injure fish while stirring up settled detritus underneath can cause a spike in ammonia and nitrate levels!
SAVE, SEPARATE, AND INTRODUCE AQUARIUM FISH!
Maneuver around aquarium plants and décor. Quickly stop fights and promote breeding situations in community aquariums.
SIZED FOR YOUR AQUARIUM!
WHICH NET SIZE IS RIGHT FOR YOUR TANK?
To choose the perfect net size for your aquarium please find your tank in the list below.  If you cannot find your aquarium or don't know the size of your tank; simply measure the height of your aquarium and subtract around 1 inch to compensate for the outer edges and choose the corresponding size.
.
12" Height (Net Size 12"H x 24"W)
For 10g, 15g, 20g long, & 30g breeder aquariums
.
16" Height (Net Size 16"H x 24"W)
For 20g Tall, 30g, & 40g breeder aquariums
.
18" Height (Net Size 18"H x 18"W)
For 15g High & 29g aquariums
.
20" Height (Net Size 20"H x 24"W)
For 25g, 40g Tall, & 50g aquariums
21" Height (Net Size 21"H x 24"W)
For  30g, 55g, 60g, 75g, & 125g aquariums
 .
24" Height (Net Size 24"H x 30"W)
For 65, 90, 120, 135g & 180g aquariums
.
25' Height (Net Size 25"H x 30"W)
For 240g aquariums
 .
28" Height (Net Size 28"H x 30"W)
For 110g, 150g, & 210g aquariums
.
 30" Height (Net size 30"H x 30"W)
For 220g High, 250g, 265g aquariums
. 
Custom 
For large unique dimensional aquariums. Custom size, shape, width, etc.
*Please include tank dimensions in notes
WE DONATE!
Ocean bycatch and ghost nets threaten many vulnerable species.
To make a difference we give you the opportunity to catch all of your aquarium fish in one go!
In return you help us donate towards cleaning oceans,  cleaner aquaculture and freeing marine life from ghost nets like these.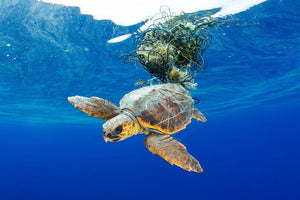 See more and get great deals!
News, videos, promotions and sales. Directly to your inbox!